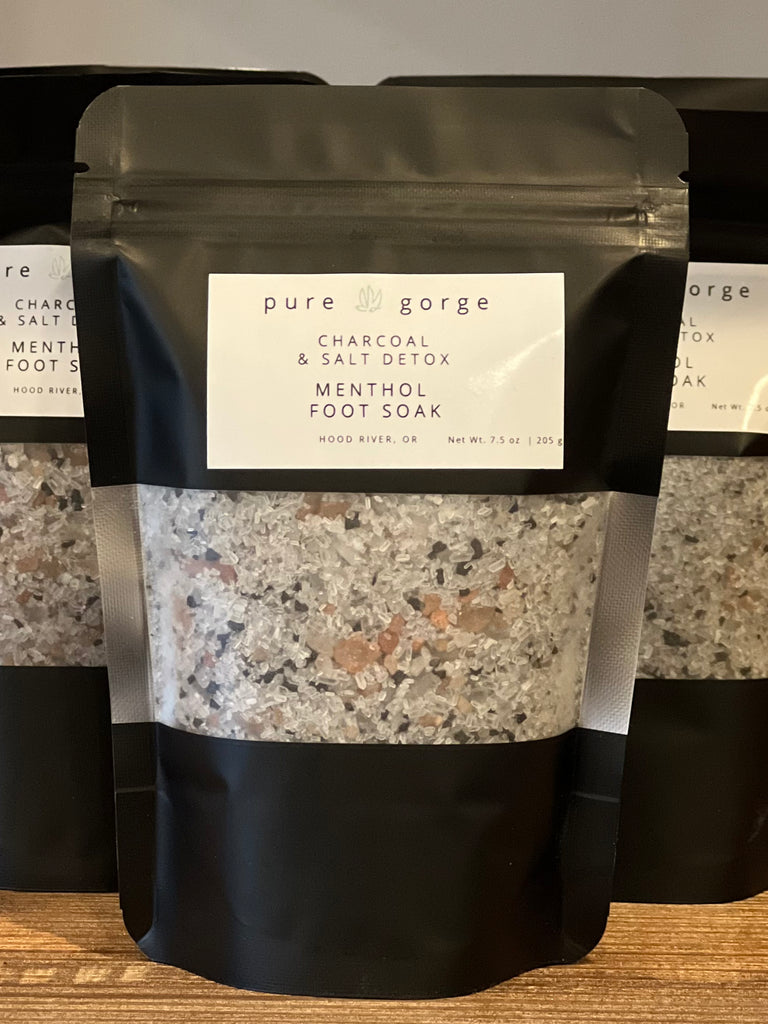 Menthol Foot Soak - Charcoal & Salt Detox
Menthol Foot Soak - Charcoal & Salt Detox - Net Wt. 7.5 oz | 205 g
Give yourself a spa experience by soaking, soothing and detoxing tired feet with the luxury salts, epsom, activated charcoal, and menthol in our Foot Soak. 
Powerhouse ingredients:
- Pink Himalayan Sea Salt
- Hawaiian Black Sea Salt
- Epsom Salt
- Menthol
Directions: Fill a bowl suitable for a foot bath with hot water. Add 1/4 cup of Foot Soak to hot water and allow to dissolve. When the water is still warm, but is skin safe, soak both feet in the salt foot soak (ideally for 20 minutes or more). Use caution when feet are wet so as not to slip. Store in a cool dry place out of direct sunlight. Do not use if allergic to any ingredients. Discontinue use if irritation occurs. For external use only.
Ingredients: Epsom Salt, Pink Himalayan Salt, Black Hawaiian Salt (Pacific Sea Salt & Activated Coconut Charcoal), Menthol
---
---
More from this collection