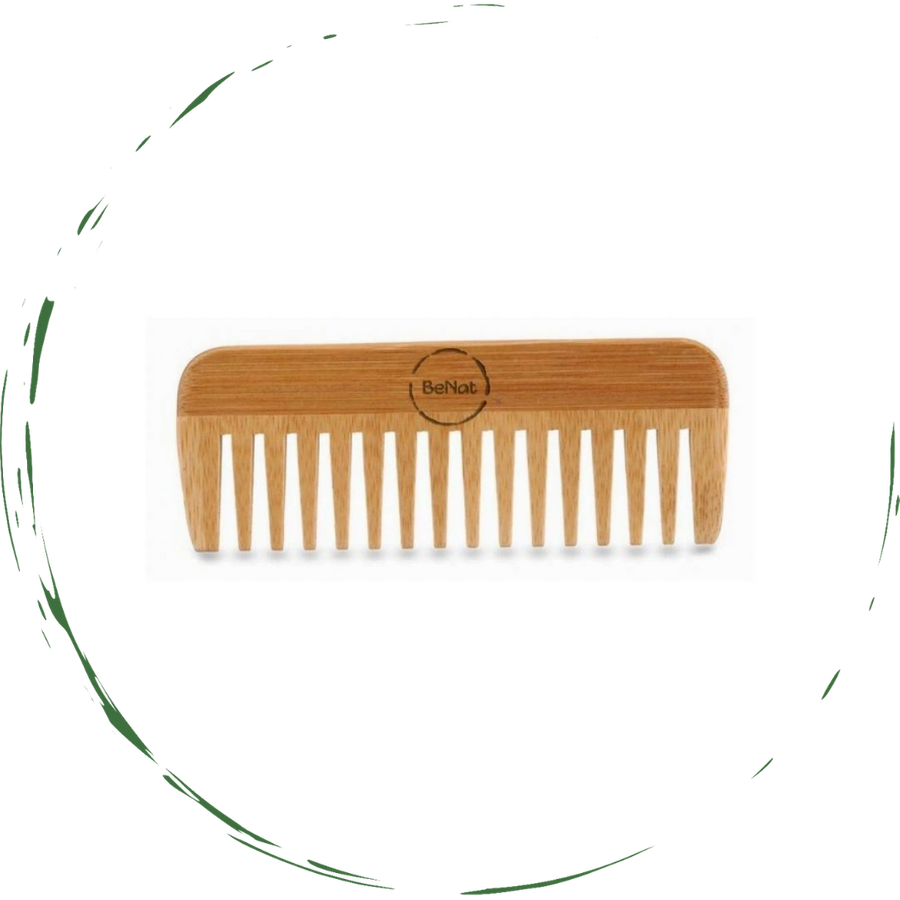 All-Natural Bamboo Comb
100% Natural Bamboo Wood Comb - BeNat 
Crafted and sanded to perfection for an easy to clean smooth straightening wooden comb for men and women.  
PROMOTES HEALTHY HAIR GROWTH - All Natural Bamboo Wooden hair combs promote increased blood circulation and help eradicate itchy scalp. Reduces Oily Scalp For Optimal Scalp Heath and Suitable For All Hair Types.
Approximate size: 5.5" x 2"
---
---
More from this collection